Starting from a rectangle… slit, fold, overlap.

For this skirt, two symetrical shapes have been cut out from the same fabric rectangle without leaving any waste. This shapes have been designed so that they can allow some details to the garment by folding it, such as the front triangle pocket and the folded hem.Instead of sewing the darts they are hold in place thanks to snap buttons which also permit to overlap and close the two sections of the skirt.The pattern design has also been thought so that there is as less sewing as possible which would reduce the cost of the skirt.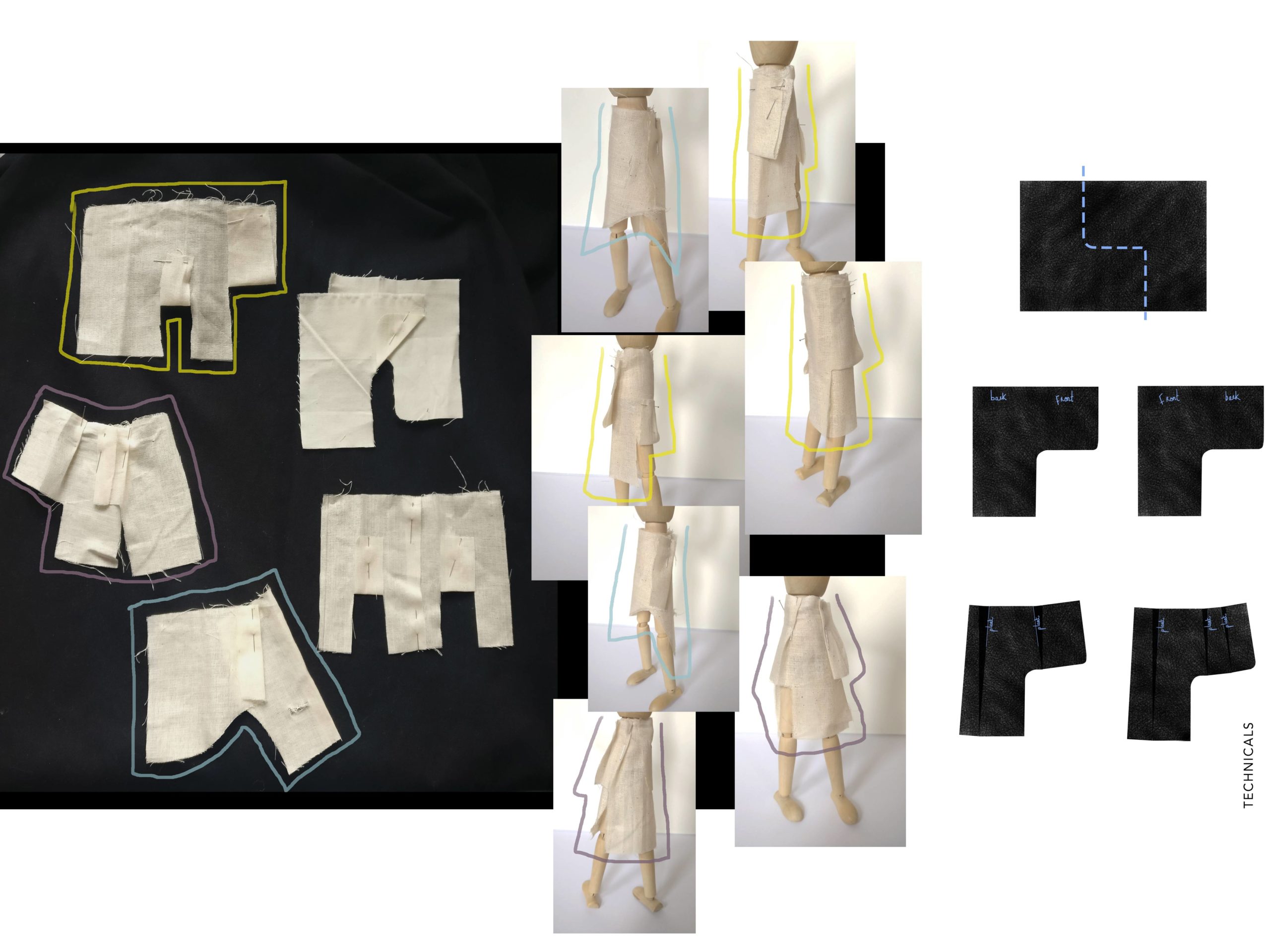 These barrel trousers have been designed with no fabric waste left. Each piece of cloth has been reintroduced into the garment construction : hem and waist facing, and belt.